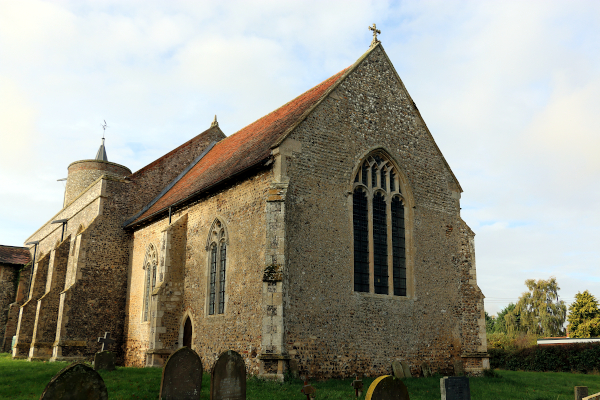 Tuttington church is beset with a variety of structural problems. These include cracks in the tower, failing timbers, damp in the nave, and a host of problems in the chancel.
But through the efforts of village volunteers, backed by the local Parochial Church Council, the first phase of repairs is set to go ahead.  The Church Commissioners have agreed to pay 61% toward repairs to the chancel end, the balance is already secured through money raised by residents at events in the village.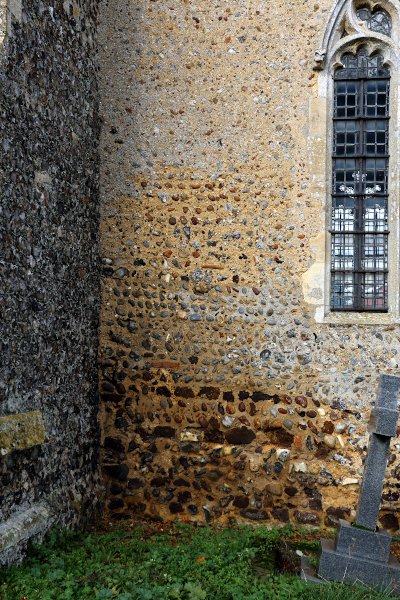 Damp where the chancel joins the nave.
Chancel repair capability
Phase 1 of the repair programme involves the chancel, the part of the church furthest from the road. There are loose ceiling timbers, corroded metal window components and a variety of problems caused by water ingress to ceiling, walls and floor.
To enable the repair work to go ahead, money has been raised by village residents working in partnership with outside funding bodies. A similar approach has already started to build funds for repairs to the tower in phase 2 of the work. The local funding organisers say that progress would just not be possible without donations and help from village residents and they extend their thanks to everyone for their ongoing support.
The tower repair is a larger job and it takes time to accumulate enough money to start the work. Already, £14,000 has been awarded to Tuttington church by the Round Tower Churches Society and the Norfolk Churches Trust. The funding organisers are pursuing other potential grants and the chance of success is always boosted when it can be demonstrated that the project has support from generous residents involved in the various events held in the village.
Shifting ceiling timbers hinting at further damage underneath.
Surely, repairs should be paid for by the church itself?
There is a view that the church itself should pay for repairs. But, the Church of England struggles to keep its magnificent cathedrals in good shape so small parish churches find it difficult to compete. This is where the local community can play an important role.
Tuttington church is currently being assessed to be put on the English Heritage "At Risk" register. If the building is allowed to deteriorate beyond a certain state, there is always the possibility it could be abandoned.
Having a romantic ruin in the heart of the village might appeal to some. But others might question why the heritage of our village for nearly 1000 years has been allowed to fall into a ruinous state under our watch.
A future for Tuttington church in the community
It is difficult to see how the good residents of Tuttington would let that happen. More funding is essential not only to restore the church but also to enable it to be used for a broader range of activities involving the whole community, not just as a place of worship.  After all, most funding bodies will only award grants where both goals are met.
Because Tuttington lacks a village hall, the church building has been used in many different ways but these are limited by a lack of facilities. Now, there are ambitious plans to develop it for comfortable all-year-round use – so the work has really only just begun…