After a very wet season, the last day of Autumn has brought a cold night and spectacular frost. These amazing ice feathers were seen on a window in Tuttington. If you have a well insulated upward facing double-glazed window, chances are you had some ice feathers too.
But the wet weather earlier in the week brought the flood back to the top of Common Lane. It wasn't long before the Parish Council Incident Response Team dove into action. Here we see a member of the underwater squad using specialist equipment in an attempt to free up the blocked culvert.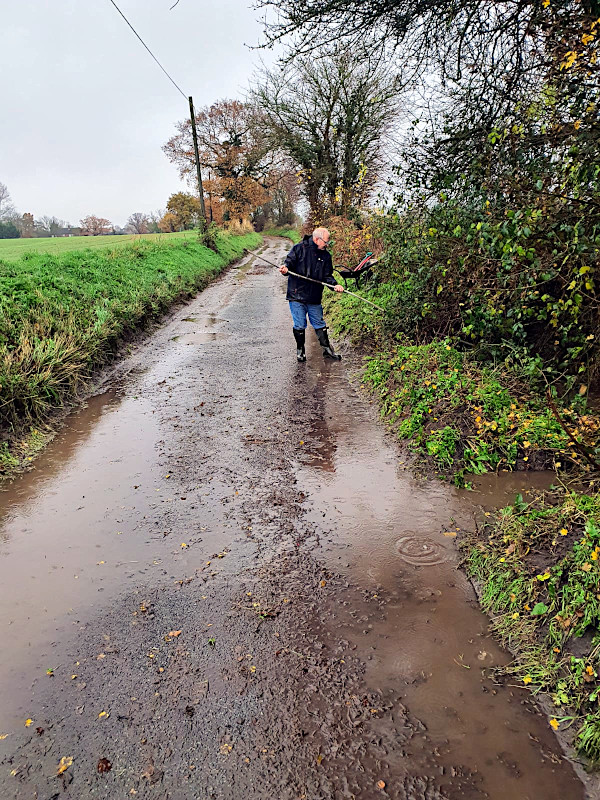 The ditch on the field side of the hedge needed a bit of digging out. A deft hand inside the back of the culvert was required to drag out a couple of sheltering rats and the tsunami rushed forth!
The ditch along side of Common Lane requires a good clearing out so that mud, silt and leaves don't block the culvert. Norfolk County Council Highways have been informed and we are told the work has been queued.
In the mean time, should the top of Common Lane flood again, please don't hesitate to call the Parish Council.