That's what the Burgh and Tuttington Parish Council propose to do after recently winning funding under the Norfolk County Council Parish Partnership scheme. The award will provide 50 percent of the cost for a mobile Speed Awareness Message – otherwise known as a SAM2 sign – to monitor and warn speeding traffic through the two villages of our parish.
A spokesperson for the Parish Council said the sign can be operated in two modes: it can be set to record the speed of passing traffic without providing a warning message, or set to warn approaching traffic travelling at or above the speed limit.
By changing the location of the sign at key road sites in both Burgh and Tuttington, the Parish Council will be able to record traffic speeds over a period of time so as to understand where the speeding problems are and then target the appropriate control measures. One such control measure will be the SAM2 sign itself. Similar signs have been shown to moderate speeding traffic in a variety of settings around the county. It is also hoped that the new village boundary signs and gateway structures will operate in conjunction with the SAM2 sign to make drivers better aware of their speed.
However, like just about everything else of late, installation of these new measures could be delayed by the ongoing Coronavirus problems.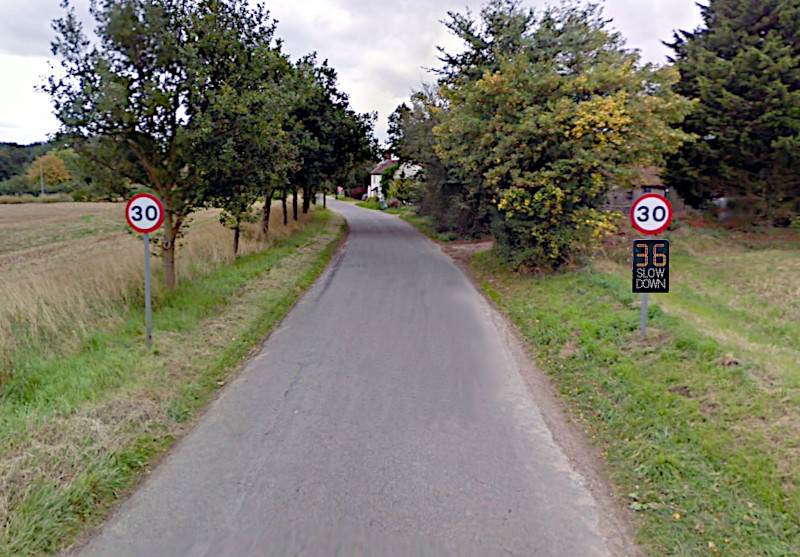 Traffic statistics were recently released for another village in North Norfolk which will provide sober reading. Southrepps, near Cromer, has a narrow main street of similar width to those in our two villages, although it is a little busier than Burgh and Tuttington. In the month of July, a car was recorded speeding at 85 mph through the village! The statistics also showed two cars travelling at 70 mph, over 400 cars speeding at 55 mph or more, 1400 doing over 50 mph, and more than 5000 cars speeding at 40 mph – all in a 30mph zone! Imagine the speeding stats without any traffic control measures.
We hope that drivers passing through our villages are more responsible. But, the Parish Council say that it is not just about speed. Large vehicles, for instance, travelling through our villages might be within the legal speed limit but could still fall foul of the law. The Highway Code rightly states that traffic should proceed at a speed that is safe and appropriate for the road and conditions and this can be lower than the set speed limit. This is especially the case where there are horses, cyclists or walkers on the roads. And, most of us have noticed that there are a lot more of those about than there used to be.