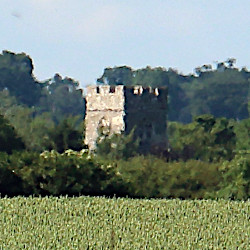 Recently, we showed some long lens photos taken (mostly) around Tuttington and promised the cameraman's location would be revealed. Well, here are the answers. The new photo shown here was taken from the concrete hardstanding on the edge of Tuttington on the Norwich Road. The impressionistic effect is due to heat haze not some nifty computer shenanigans.
As for the other photographs shown here, they are numbered in the order in which they appeared, and the locations are shown on the map.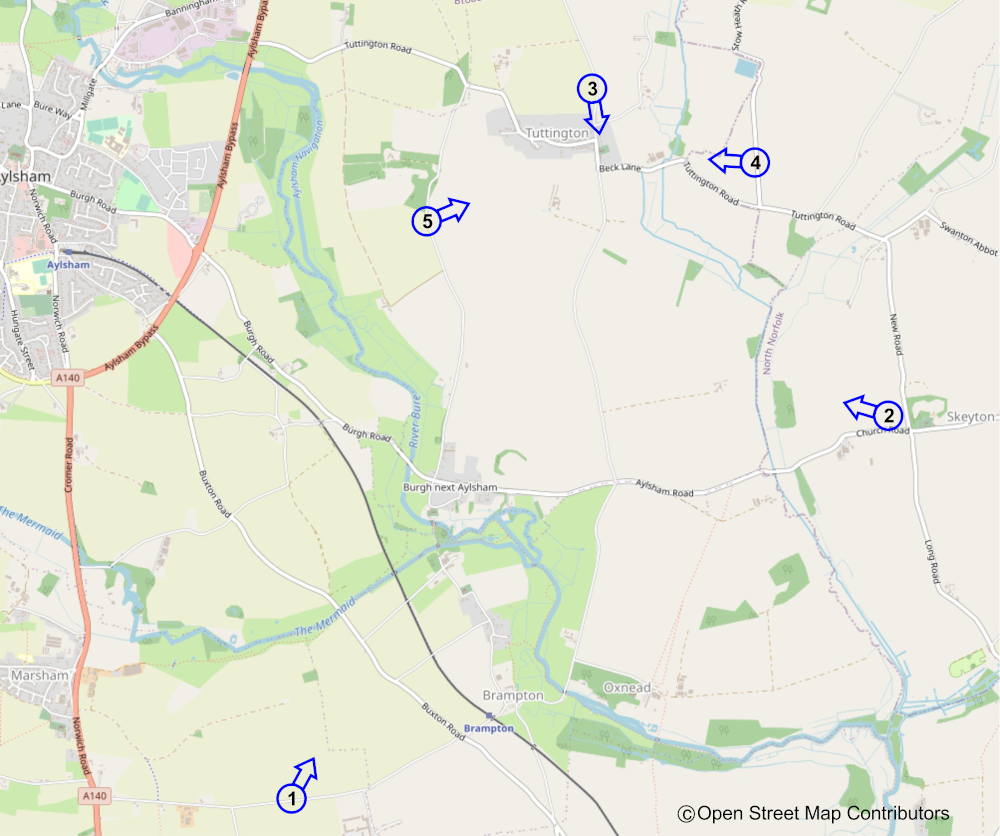 1. Mill Road Marsham showing Burgh Church and Trimingham radar station.
2. Aylsham taken from the top of Skeyton Hill, New Road near to the church.
Tuttington Church from 3, Banningham Road; 4, Stow Heath Road; 5, Wood Lane.
The gas rig shot was taken from Runton Road car park in Cromer looking north east. Does anyone know the name of the larger rig? Is it in the Hewett field and what is the other object in the photo?