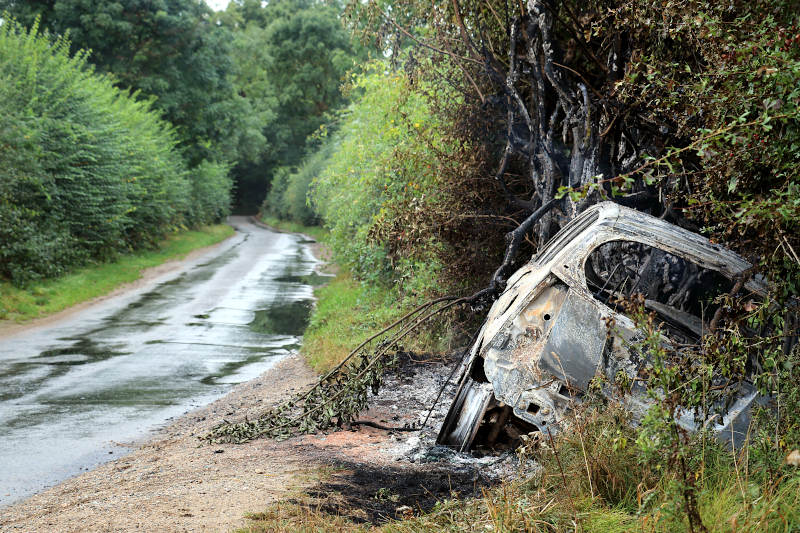 The vehicle abandoned just east of King's Beck bridge Beck Lane recently was spotted by an eagle-eyed resident early on Sunday morning. The car had burned out but was still smouldering and could have been a hazard to passers by.
So, here's what to do in such circumstances. A call was made to the police non-emergency number 101. Details were taken and a decision was made by the operator to raise the incident to an emergency. The good thing about this for the caller was that they didn't have to decide what level of emergency the incident represented.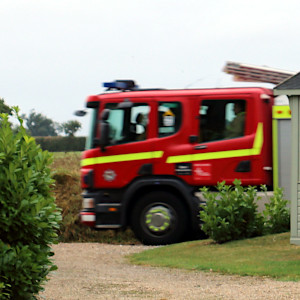 The call was routed through to the emergency operator who took a few more details and they decided to call out the fire brigade. Within 5 minutes or so, the fire tender arrived and liaised with the original caller by phone. The fire tender could not cross King's Beck bridge due to weight restrictions so they attended on foot. The incident was assessed, dealt with and the vehicle removed in only 30 minutes.
The whole process was quick and efficient. The Tuttington Hub says Well Done the Emergency Services!
No word has yet emerged on the origin of the vehicle or the fate of its passengers.