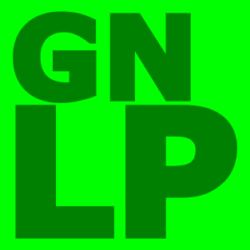 The Greater Norwich Local Plan (GNLP) is an initiative to plan housing developments up to 2038 in our area. It combines proposals for the district councils of Broadland and South Norfolk with Norwich City. In previous rounds of discussion, potential sites for housing development were identified which included the possibility of up to 1000 new houses in Aylsham and a further 1000 houses in Marsham being built.
After publication of the initial scheme in 2018 and 2019, local bodies – including the Burgh and Tuttington Parish Council – were invited to submit their views during a period of statutory consultation.
Our Parish Council did their duty and contributed their opinion to the consultation process. While acknowledging the need for more housing both nationally and locally, the Parish Council cautioned against excessive expansion of Aylsham and Marsham. The worry was that such development would diminish the special character of Aylsham, and the Bure and Mermaid valleys.

The generation of a rural conurbation joining Aylsham and Marsham was considered a possible, but unacceptable consequence of the plans. Also, they expressed concern about the possibility that much needed new services including schools, medical facilities and an upgraded sewerage works on the river Bure would lag behind the drive for new houses.
At the recent Burgh and Tuttington Parish Council Meeting in the Reading Room, Burgh (Jan 8th 2020), the Broadland District Councillor for Aylsham, Cllr Sue Catchpole, provided an update of the latest plans for our area.
It seems that the GNLP have significantly rowed back on the proposed development of new local housing estates. The latest plan is for only 300 new houses in Aylsham, on a site south of Burgh Road (the car boot site), and just 60 houses in Marsham. It has also been acknowledged there is a need for a new school in an expanded Aylsham.
The Burgh and Tuttington Parish Council will be contributing to the upcoming consultation on the new plans by highlighting the need for a new school, medical centre and an upgraded sewerage works to cope with the expansion in Aylsham.