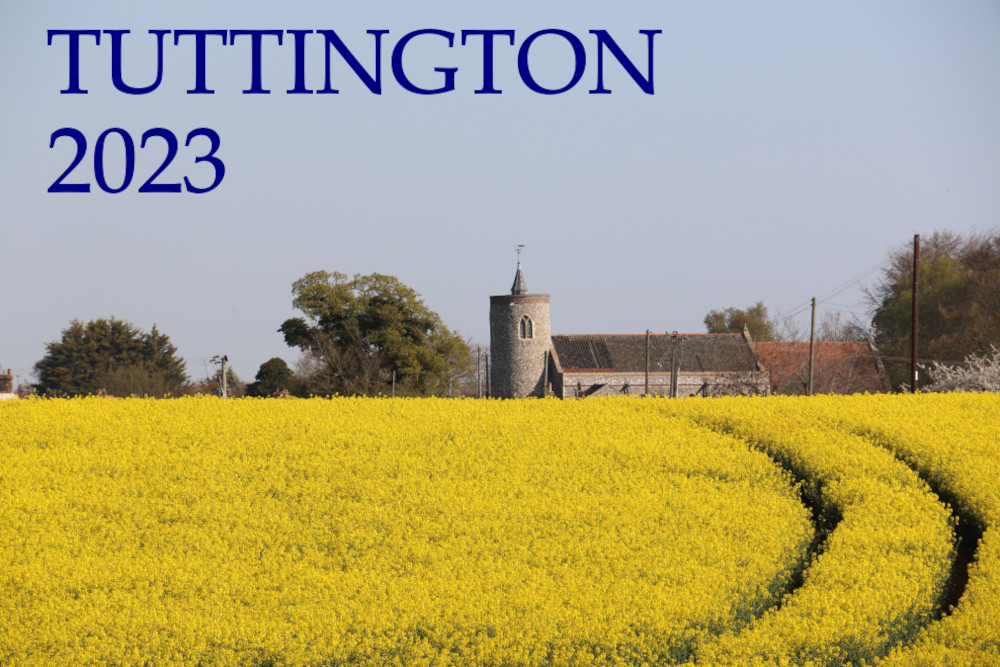 Here are the results of the public vote for the photo competition to help in the preparation of the Tuttington 2023 Calendar. More details about the calendar and its availability will appear in due course – and in plenty of time for Christmas.
For the vote, the photos were exhibited anonymously and in a random order. Each voter was allowed to choose up to three photos in an order of preference. Votes for each photo were collated and converted into points with 3 points for a first choice, two points for a second and one point for a third. The voting points for each photo were totalled to identify the degree of popularity.
To emphasise the community nature of the competition, we have not named the photographers of particular photos but listed them all at the end.
Many thanks to all of those who took part, both photographers and voters. The photo display was enjoyed by all who came to the MacMillan Coffee Morning and the Harvest Festival Service on Sunday.
Please note: the image quality of the photos shown below has been reduced for reproduction here.
Contributors:
Ruth Knowles
James Ditton
Cheryl Gould
Kiara Harris
David Brett
Jan Lodge
Jane Covey
Jackie Brett
Tim Ford
Wendy Phillips
John Atkinson
Simon Covey
Max Karen
Alan Knowles