One of the most memorable features of the English countryside in May is the abundance of white flowers along our lanes. To this is added the newly opened leaves in lime green before sunlight causes them to darken as the year progresses.
More people are appreciating the pleasures of a country walk this year, for obvious reasons. And, the hedgerows and verges seem to have more wild blossoms than is usual.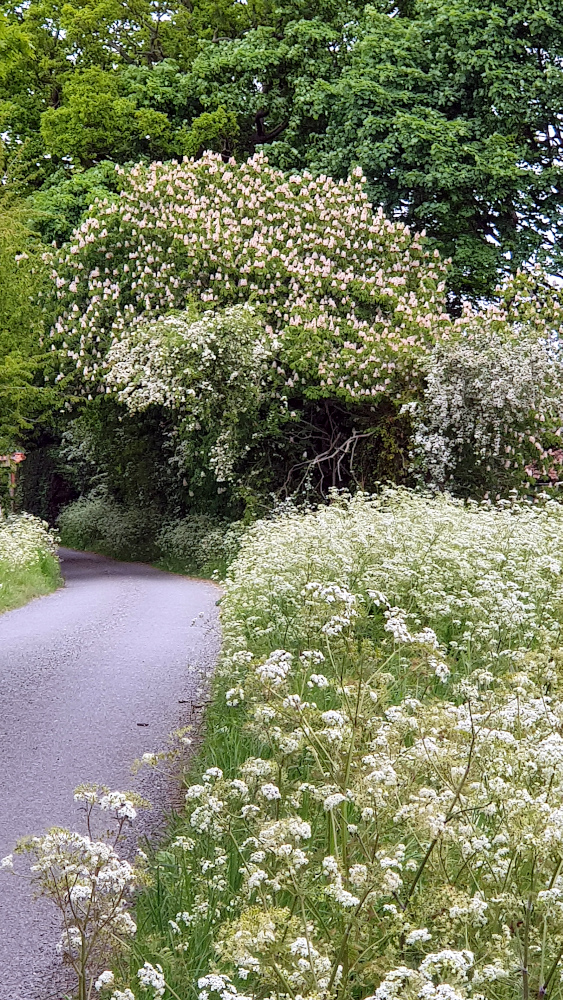 Just beyond Tuttington Road, Skeyton, along Common Road, the white candles on a horse chestnut (Aesculus hippocastanum) are a backdrop to both hawthorn (Crataegus monogyna) and verge-side cow parsley (Anthriscus sylvestris).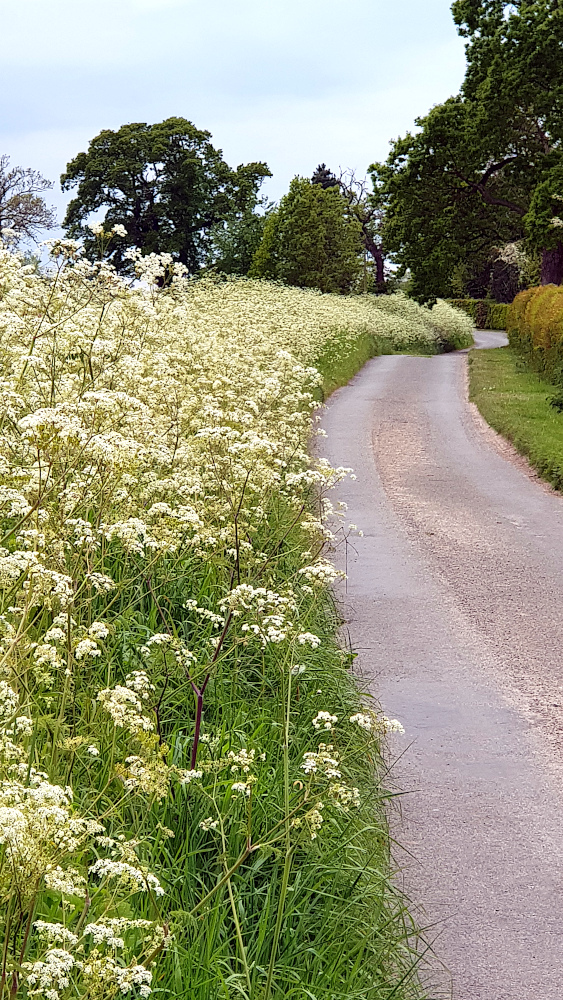 The cow parsley is particularly spectacular this year so it is best appreciated soon before it goes to seed and gets cut back.