Last Saturday 8th December, the villagers of Tuttington flocked to the church to make Christmas crafts and consume cakes. The event, organised by Jan Lodge, attracted children of all ages. They sat quietly and behaved very well as they diligently decorated bells, candle holders and snowmen while consuming copious calories in the form of delicious cakes provided for the occasion.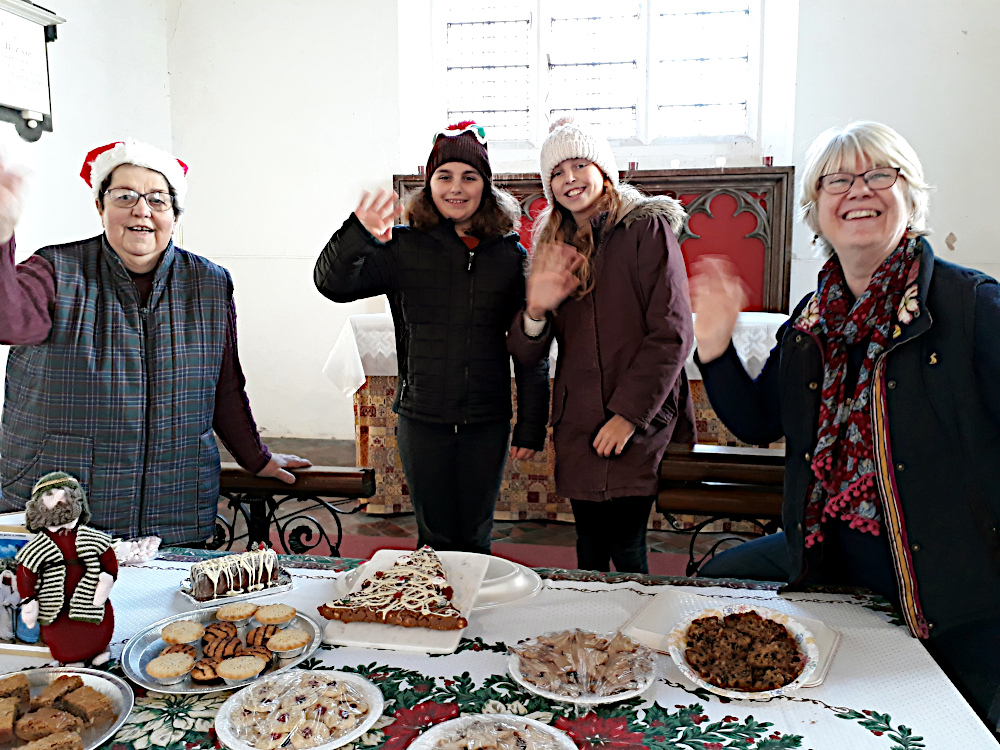 Above. The important people of the event guarding the cakes  (L-R, June, Bethany, Layla and Jan –  the organiser)
Above. Here are some of the older children pretending to work very hard.
Above. And this is where the real work is being done.