In spite of the pandemic situation easing, many folk still seem a bit cautious about attending social meet-ups.
But the good weather due to an Indian summer this September enabled people to meet up outside Tuttington church recently for a coffee morning and a browse amongst the bric-a-brac and plants on sale.

There were lots of cakes to choose from – especially coffee and walnut – to accompany a convivial chat with a cuppa.
The recent church stall in Aylsham Marketplace, together with the week long open church bric-a-brac and plant sale, and the coffee morning raised a total of £324.64p to go towards expenses to run the church building.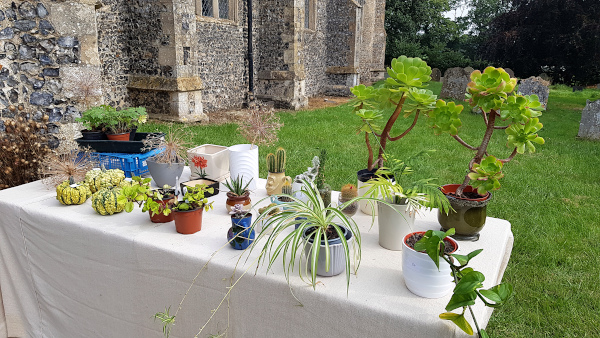 Huge thanks go to all the willing volunteers involved in setting things up and to those who contributed items for sale.