A pristine new road surface on Common Lane, Tuttington. Is this a dream? No. At last Norfolk County Council Highways have gone at least some way towards improving this important local road. Top dressing the road with tarmac and gravel looks nice but how long will it be before Common Lane needs further work?
The residents of  Common Lane in Tuttington were no doubt heartened this week to see a crew of Norfolk County Council Highways finest tackling the uneven terrain leading to their homes. By the end of the day the Highways crew had applied a coat of tarmac and granite gravel along virtually the whole length of Common Lane.
Word on the street seemed to indicate that delays at the start of the day's work meant some of the potholes were not repaired before the top-dressing began. Deeper potholes towards the far end of the road remained unrepaired but were still top-dressed. A case of painting over the cracks.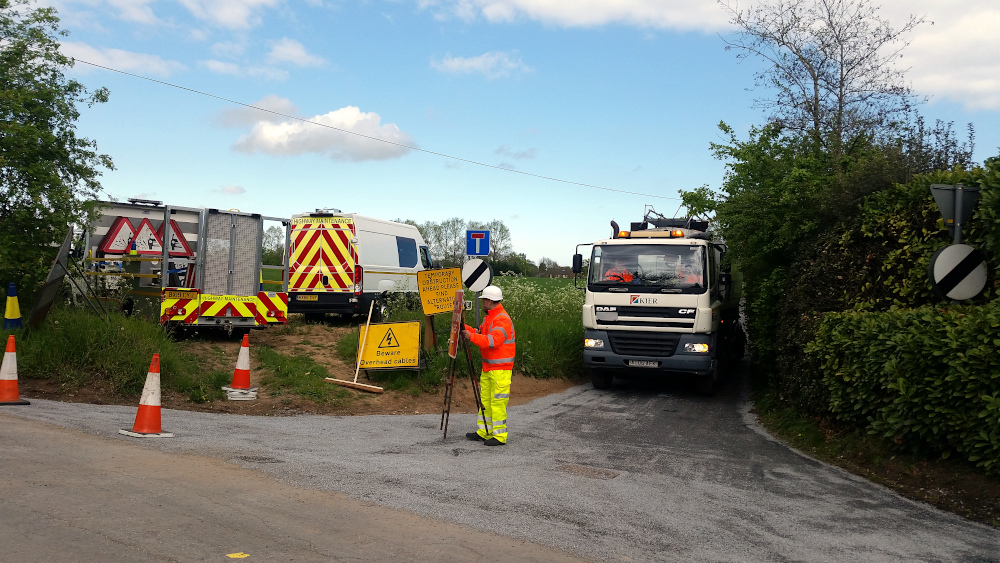 Even so, the road surface of Common Lane is much better than it was if not quite as good as it could be. The Tuttington Hub awards Highways six and a half out of 10 for effort. How many points do the good folk of Common Lane think the job deserves? They will probably reserve judgement until the stability of the road edges is once again tested by the more weighty traffic.