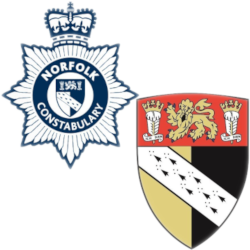 Several news items from our local police team, the Norfolk Police and Crime Commissioner (PCC), and from Norfolk County Council have recently been published and not doubt the residents of Tuttington can't wait to see what they say.
The PCC wants you all to hear how he plans to keep Norfolk safe and also to ask you about your priorities for policing in the county. You can download the PCC's pamphlet by following this link.
Closer to home, you can read how our local policing team around Aylsham have been getting along. In their newsletter – which you can download here – there is also a handy list summarising what crimes have been reported about these parts.
There are some community-minded folk in Norfolk who rightly think we are better together. You can read about their activities by downloading their latest newsletter if you follow this link.
More work by county volunteers is reported in the Voluntary Norfolk Impact Report: get it here.
Finally, there is all manner of interesting things County can be followed here in this publication by Norfolk County Council.