Tuttington celebrated the Coronation of King Charles III in traditional style on the Village Green. Over 40 residents turned up with sandwiches, cakes, tea and other forms of liquid entertainment to wet the new King's Head.
Jane and Bob added to the fun with a series of games. Fortunately, the level of skill shown by the participants was of such a poor standard that the rat eventually got away without being whacked.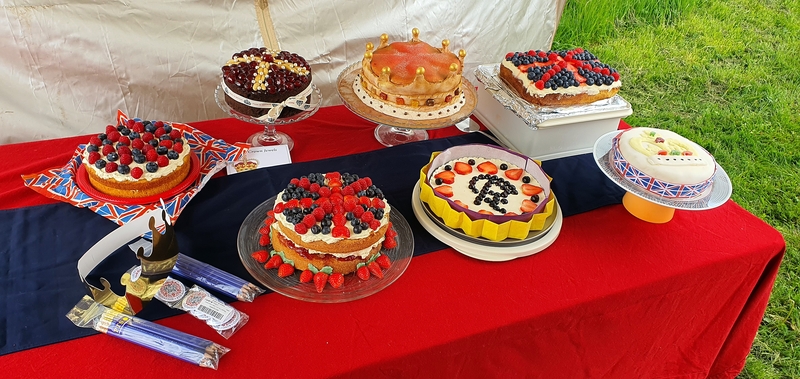 The Coronation cake competition drew quality entries giving the judges – Jenny and Andra – a headache in picking a winner. After making the judges an offer they couldn't refuse, Jane took the crown with her, er, crown cake (at the back with the golden balls). But, judged by popularity after everyone had eaten was Jackie's offering (front left).
And after a very iffy weather forecast, the sun shone on the proceedings and everyone went home having thoroughly enjoyed themselves. Thanks to the Tuts (David, Ruth, Judy, Jan, Jane, Jane and Bob) and the other volunteers for organising another successful Tuttington event.