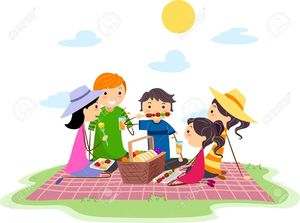 The Village Picnic is less than a week away. It starts at 5:00 pm next Saturday 6th June on the Village Green.
Bring your own picnic hamper with food and drink of your choice and enjoy a convivial afternoon with friends and neighbours.
You will be able to see the results of the sunflower competition, and marvel at the Guinness and chocolate cake offerings. The skilful younger members of the village could be showing off their vegetable creature creations too. So don't miss it!
Just in case the weather is not behaving itself, village marquees, including the new tent will be erected to escape from the rain. But, we are expecting fine weather.