You probably realise now that the Tuttington village sign – at the T-junction of Norwich Road and Aylsham Road – has been removed.
This is so that it can be repaired, refreshed and replaced.
The painting at the centre of the original sign, erected in the 1980s, has faded (compare the before and after photos).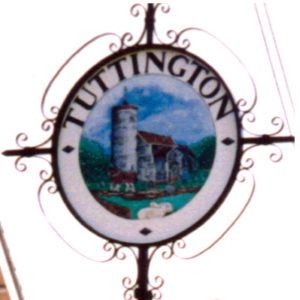 Before
After
The work is being undertaken by village resident Ruth and is expected to take a couple of weeks or so.